Etsy UK Christmas party is taking place in London on December 14th (tomorrow!)
Everyone is welcome, you don't need to be an Etsy member.  The idea is you bring some unloved crockery or nab some at a charity shop.  Hang out with fun, like-minded peeps in the Etsy Christmas Grotto where you can doodle on your ceramics using special markers from our pals at Pebeo!
We're also giving away free (cheeky) wrapping paper & tags that I designed for Etsy (see my Twitter background) so you can gift your amazing works of art as Christmas presents.  Upcycling and re-gifting is the name of the game.  Etsy will also provide winter edition tote bags & other items, free drinks (alcoholic + soft drinks), & munchables.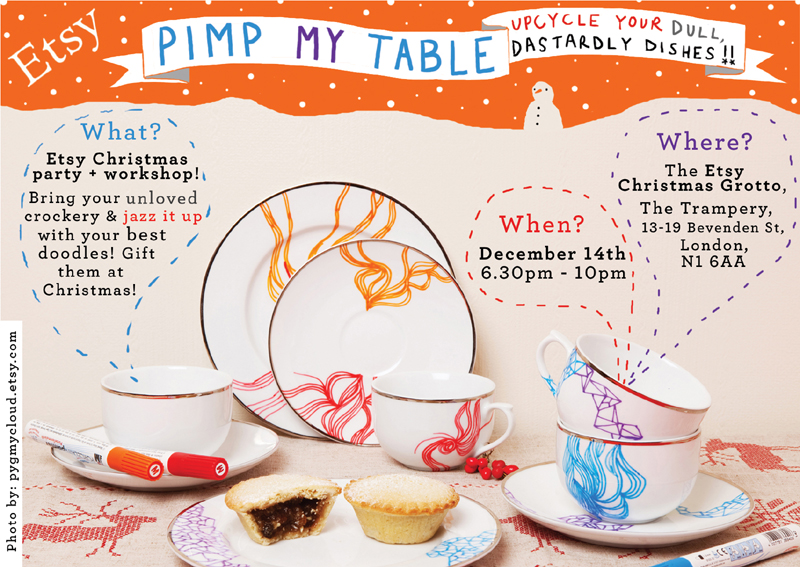 Check out the photos from our event last week with the lovely peeps from Crafternoon Tea Party!
The event is free to attend but space is limited, you can book in advance here to avoid disappointment.
Hope to see you there!