Jewellery from nature
These fine specimens of jewellery are made with real natural materials such as wood, flowers, lichen, feathers and raw stones. Handmade jewellery made using gifts from nature tend to be unique, often beautifully unusual one-of-a-kind pieces. Natural jewellery isn't always rustic in appearance, Mother Nature knows a thing or two about bling as well as you'll see from my picks below!

I hope you too adore the specimens I've hand-picked from the jungles, caves, and gardens of Etsy - click through the images for a closer look or to nab one for yourself!
Nature inspired jewellery
Jewellery inspired by nature, incorporating flora and fauna and all the details of wildery goodness!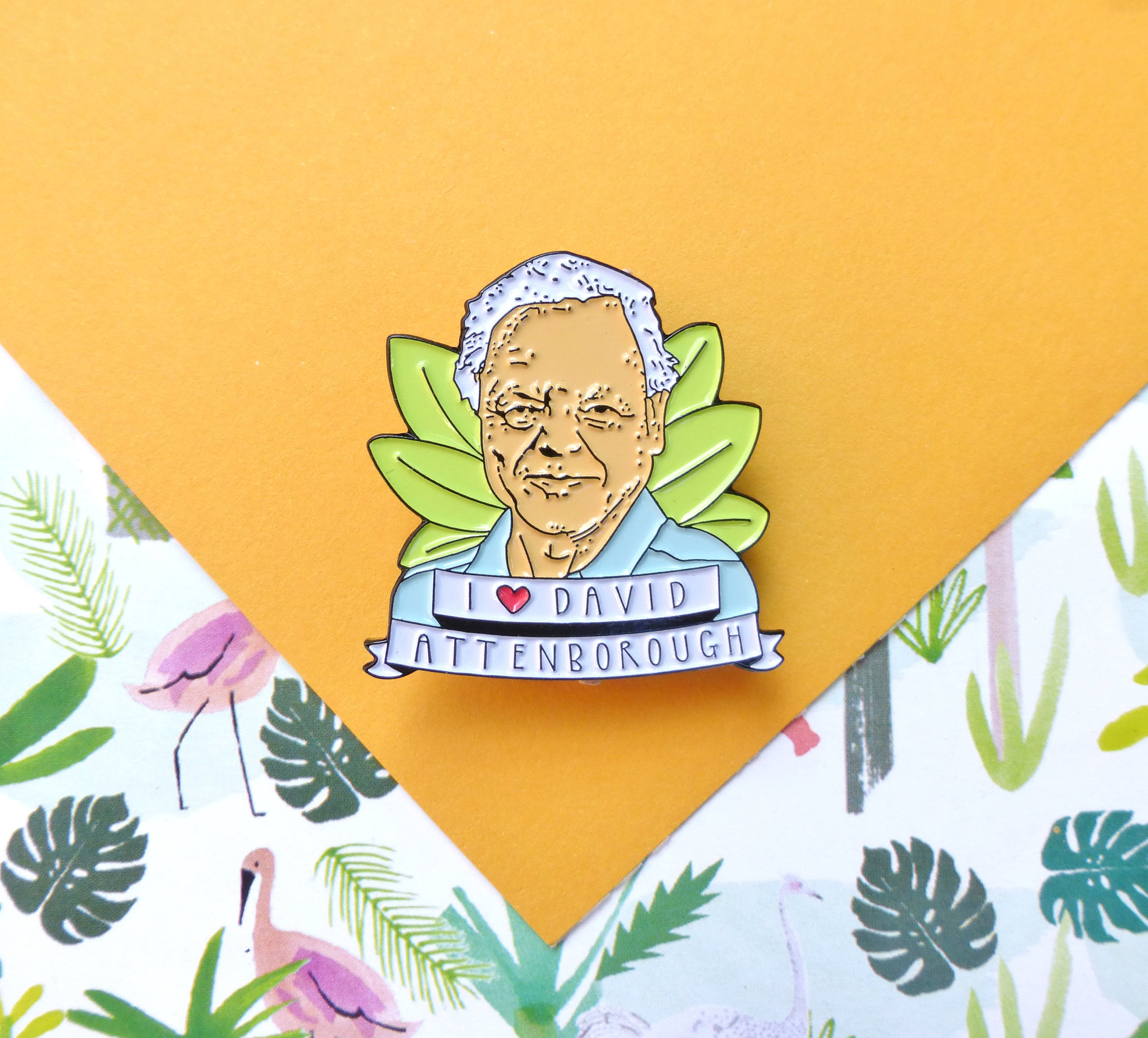 A post about nature wouldn't be complete with a mention of Mother Nature's most awesome creation: Sir David Attenborough!

If you've finished gawping at these beauties, please relish in the moment that David Attenborough said 'boo' to a wild sloth!
Are you a nature-loving Attenborough fangirl/boy? Join the club with a fabulous David Attenborough Enamel Pin by WrenAndWilson!
All of the items featured in this blog post are from small businesses. Feel free to check out their shops, and support them via social media - keep the creatives creating!
Do you work with natural materials or glean inspiration from nature? Or do you have a favourite item from my collection? Please do let us know in the comments!
This post contains wee affiliate links so I can keep my tea jar topped up at no extra cost to you. You can read my affiliate policy here.